Sex Work Side Hustles: 3 Safe Ways to Make Quick Extra Cash
Over two thirds of Brits (68%) now have a side hustle, or a way of making money alongside their regular 9 – 5 job. And for many, that side hustle is sex work.
Webcam modelling, sex chatline hosting, or even selling nudes online are easy ways to earn extra cash in your spare time. And you'd be surprised by how much you can actually make from it.
But if you've never tried sex work before, we get that you might have a few concerns. Like, is sex work safe? Is it hard to get started? And are there any start-up costs you need to consider?
Luckily, Chatreruit provides you with totally safe, easy, and flexible ways to supplement your income with sex work from home. Check out 3 of the most popular.
#1: Sex chatline hosting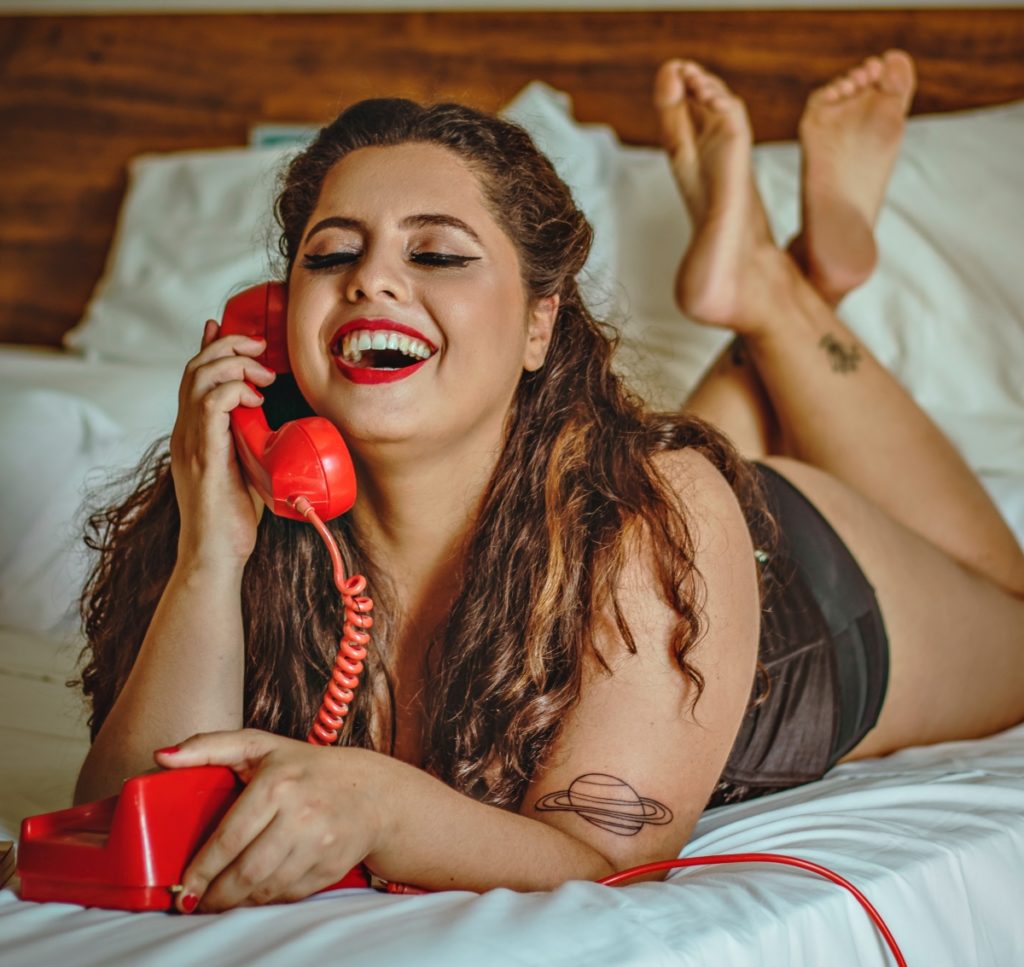 Love to chat? Joining us as a phone sex chatline host is a great way to make money in your free time.
There's no real start-up costs or training required. All you need is a phone (landline or mobile) and a quiet room in your house to answer calls.
Most sex chatline workers love the variety of the job. Some guys call for phone sex. Others just want a cheeky flirt or someone to talk to. And whatever the subject of the call, you get paid for every minute you're chatting.
Plus, because you're only working over the phone, no one sees your face. And we make sure callers never know your real name or phone number. So you can stay completely anonymous.
#2: Webcam modelling
If you don't mind performing in front of the camera, webcam modelling is one of the best side hustles. In fact, top cam girls can easily rake in over £100 per hour streaming from home.
And unlike other types of modelling, it welcomes women of all shapes and sizes. So it doesn't matter whether you're a petite size 6 or a curvaceous size 20. As long as you're confident and determined, you can quickly make money as a cam girl in your spare time with Chatrecruit.
We don't charge you anything to join us as a webcam model. So start-up costs are low, too. There's just one piece of equipment we recommend investing in: a decent HD webcam.
Read our guide to the best webcams for adult performers here.
#3: Selling adult content online
Got a decent social media following? Don't just post all your content on Twitter or Instagram for anyone to see for free.
Instead, you can make money by inviting your followers to pay to access your more exclusive (or explicit) photos, videos, and messages.
Selling adult content online like this has boomed in popularity since the rise of platforms like OnlyFans and Fansly. But not all platforms let you set your own rates for content. And many take a significant chunk of your earnings.
That's why it pays to register with Chatrecruit. We can get you earning on our partner platform, where you'll have complete control over your content and prices.
Ready to start your sex work side hustle?
Hopefully we've shown you just how easy it is to make some extra money on the side. Register with us now for free to start earning.