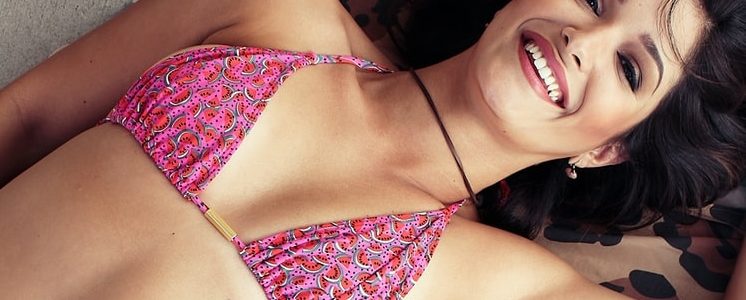 How to Build & Monetise Your Fanbase: The Essential Guide for Cam Girls
Competition is stiff in the adult camming industry right now. So a loyal fanbase is essential if you want to enjoy regular work and maximise your earnings as a cam girl.
But if you're new to camming, we know what you're thinking …
How exactly do you build, manage, and earn from your fanbase?
Luckily for you, there's a simple solution: a fan platform.
What is an online fan platform?
A fan platform is online platform designed to help you manage relationships with and (perhaps most importantly) earn from your fans.
Popular choices include OnlyFans, Just For Fans, and SoSpoilt.
Just like on social media, a good fan platform will provide you with your own online page. But unlike on ordinary social media, fans must pay to access the content you post there and interact with you in messages or live chats.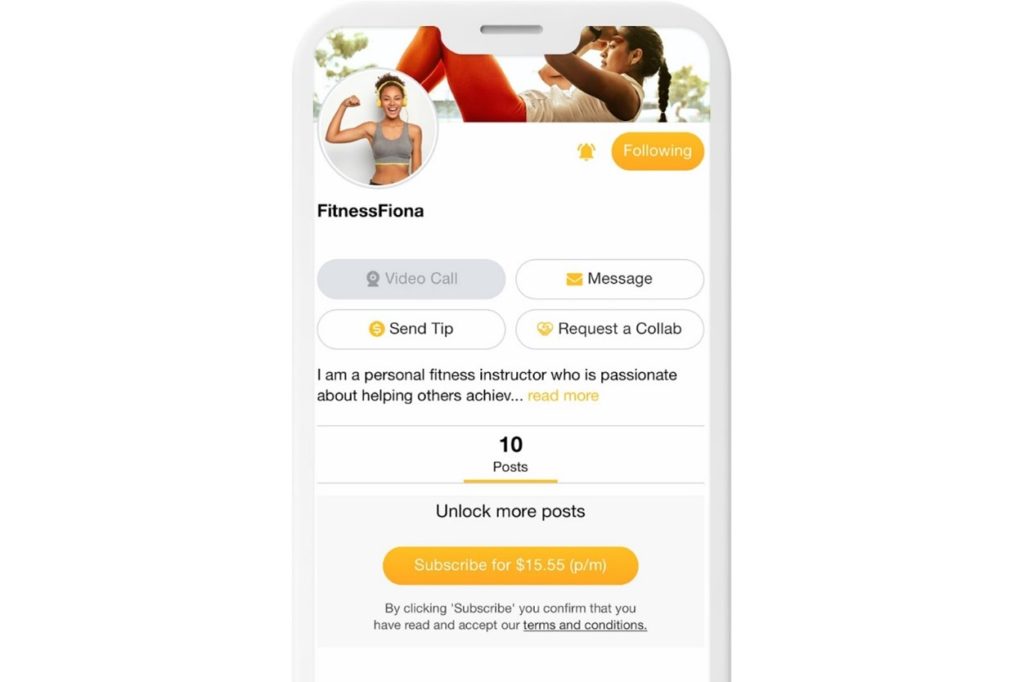 Example of a profile page on SoSpoilt, a popular fan platform
By creating a pay wall like this, you can block out hate and trolls (which, unfortunately, plague a lot of cam girls on ordinary social media). And get closer to your true fans, who are willing to pay to support and see more of you.
So, whether you're a cam girl on Chatrecruit, LiveJasmin, Chaturbate, or any other site, we recommend using a fan platform alongside your existing cam business.
Otherwise, you're missing out on the chance to:
Build a better connection with your fans
Make extra cash alongside your main cam work
Enjoy a safer, more reliable income
Choosing the right fan platform as a cam girl
Like we said, there are plenty of fan platforms popping up online these days.
But in this guide, we're going to focus on SoSpoilt.
Because this fan platform:
Welcomes all kinds of content creators (including cam girls)
Provides multiple ways to earn from your fans (not just subscriptions)
Costs nothing to join
Takes a much smaller cut of your earnings than others
You can set up your own SoSpoilt page here in less than a couple of minutes.
Building your fanbase as a cam girl
Obviously, before you can earn from and interact with fans on SoSpoilt, you need to actually build a fanbase.
As a cam girl, you have 2 major sources of fans:
Your social media following
Your existing customer base
How to build your fanbase on social media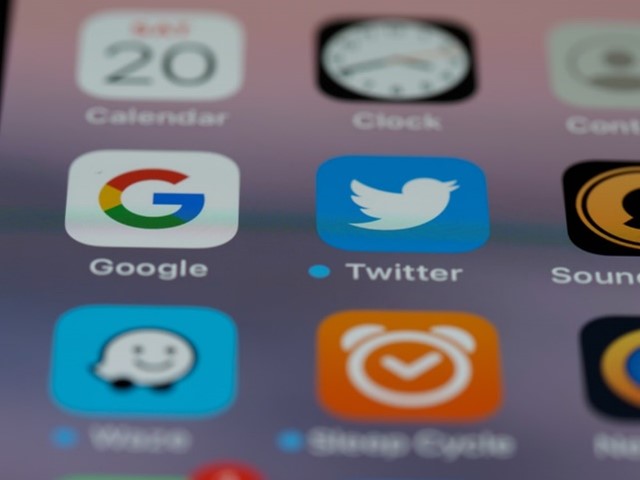 You should have a dedicated Twitter account for your adult work (because Twitter is more accepting of adult content than other social media platforms).
You can then build a following, which you can direct both to your main online cam business and your SoSpoilt fan page.
To build your Twitter following quickly and safely, you should:
Post what you think will get your target audience excited or talking to you.
Obviously, it's important to tweet whenever you're going live on cam, with a direct link to where you'll be streaming.
But you can also post cheeky selfies. Tweet teasers of what you'll be wearing on cam tonight. Or even share your take on what's happening in the world right now.
The right hashtags will make your posts more visible to kind of fans you want to attract. So try to aim for at least one or two relevant hashtags per post.
Not sure where to start? Check out what hashtags other cam models on Twitter are using to get some inspiration.
Stick to Twitter's content rules
Like we said, Twitter is more accepting of adult content than others. But that doesn't mean it's not regulated.
Break Twitter's content rules and they won't hesitate to shut down your account – which would spell disaster for your fanbase building goals.
As soon as you create your cam work account on Twitter, you should:
Brush up on their content guidelines
Put an '18+' mention in your bio
Flag that you'll be posting potentially sensitive/explicit content (just go to Your Account > Settings & Privacy > Your Tweets)
Once you've built a Twitter following, it's just a matter of directing these fans to your cam business and your SoSpoilt fan page. You can do this by pasting URL links in your tweets and Twitter bio.
How to build a fanbase from your existing customer traffic
If you've built your cam business on a reputable cam site (like Chatrecruit), that site will already be providing you with a steady stream of customers.
So, how do you turn these customers into true fans, who you can then direct to your SoSpoilt page? By providing excellent service of course!
To provide excellent service, you should:
Listen to what customers want
You should never do anything that makes you uncomfortable. But try to keep an open mind when on cam. Ask customers what they're into and do your best to please.
Stock up on toys and outfits
Customers like variety. So have a range of toys and outfits in different materials on hand. Get to know the tastes of your regulars, and wear outfits you know will make them happy.
The best webcam models don't just put on a show. They build real relationships with their clients. And this means you need to make an effort to be chatty, ask questions, and make customers feel special.
At the end of every cam chat, mention your SoSpoilt fan page to your customers. If you provided excellent service, they should be excited to check it out.
How you can earn extra cash on a fan platform
So, you've built a fanbase from your social media following and existing customer traffic. And you've directed it to your SoSpoilt fan page.
Now it's a matter of monetising your fans' support.
There are 4 main ways you can earn from fans on SoSpoilt …
#1: Sell content subscriptions.
One of the easiest ways to monetize your fanbase on SoSpoilt is by setting up a subscription business.
How it works is simple. Your fans pay a small monthly fee to show you their support. And in return, you spoil them with access to exclusive content on your SoSpoilt page. Post photos, videos, live streams, and messages.
It's your SoSpoilt page and your fanbase. So you decide what you post for your subscribers – and how much they pay to subscribe. Charge fans anything from £2.99 to £39.99 per month.
As you know, cam modelling work is never guaranteed. And your income from camming can fluctuate quite dramatically from one week to the next (particularly if you're new to the industry). So the great thing about fan subscriptions is that they provide a predictable source of income every month.
#2: Send fans pay-to-unlock messages.
Another way to top up your cam earnings on SoSpoilt is by selling messages to your fans.
Deliver flirty texts, pictures, or videos that fans can pay a one-off fee to unlock.
It's as easy as sending or responding to DMs on social media. The only difference is that you set a price for your message before hitting send.
You can message individual fans or all your subscribers/followers at once.
#3: Host pay-per-min live chats with fans.
As well as messages, you can also sell live pay-per-minute video or phone chats to fans on SoSpoilt.
You'll find plenty of tools which allow you to stream cam shows on multiple platforms at once (known as simulcasting). So, whenever you're live on your main cam site, you can simulcast the same show to your fans on SoSpoilt as a Live Video Chat.
This allows you to reach a wider audience – and make more money – from the same amount of work.
# 4: Pocket tips from fans. 
Finally, SoSpoilt also fans to tip you in just a click.
Fans can tip as often and as much as they like. And 85% of what they pay goes straight into your pocket, thanks to lower platform fees than on similar fan platforms.
Ready to grow and earn from your fanbase?
If you're a cam girl, it's time to build and make the most of your fanbase.
Create a SoSpoilt profile alongside your regular cam business for free now.