OnlyFans Alternatives: What's the best choice for content creators?
OnlyFans has taken the internet by storm in recent years. But it's certainly not the only platform for creators looking to monetize their online content.
So, out of all the OnlyFans alternatives, what's the best site for making money?
Read on to find out about SoSpoilt, and the 8 reasons why it's perfect for you.
What's SoSpoilt?
Just like OnlyFans, SoSpoilt is an online platform which allows content creators to earn directly from their fans. The platform is popular with influencers, models, performers, adult content creators and other talented people who have built a following on the web.
SoSpoilt is as easy to use as social media. Creators have their own SoSpoilt page, where they can post exclusive photos, videos, messages, and live content. But unlike on social media, this content can only be seen by fans who pay a monthly subscription fee.
Since it launched in 2020, SoSpoilt has boomed in popularity. The OnlyFans type site now sees over 1,000 new sign-ups every day. And top SoSpoilt creators report earning over £10,000 each month from their fans.
8 reasons why SoSpoilt is the best OnlyFans alternative
1) Enjoy more than just one income stream
Many websites like OnlyFans allow creators to fund their work via monthly fan subscriptions or memberships. But the great thing about SoSpoilt is that it isn't just a subscription platform.
It allows also allows you to charge any fans (even those who don't subscribe) to:
DM you and unlock your replies
Attend pay-per-min live video chats
Speak to you on the phone in live voice calls
Fans can also tip creators. This means, in total, the platform provides you with 5 revenue streams (subscriptions, messages, video chats, voice calls, and tips).
2) Get closer to your fans
SoSpoilt's messaging and live chat features don't just provide extra revenue streams. They also allow you to build more meaningful relationships with your online following.
Connect with groups of fans or individuals anywhere, anytime. These personal connections are the key to securing your fans' ongoing loyalty and financial support when using websites like OnlyFans.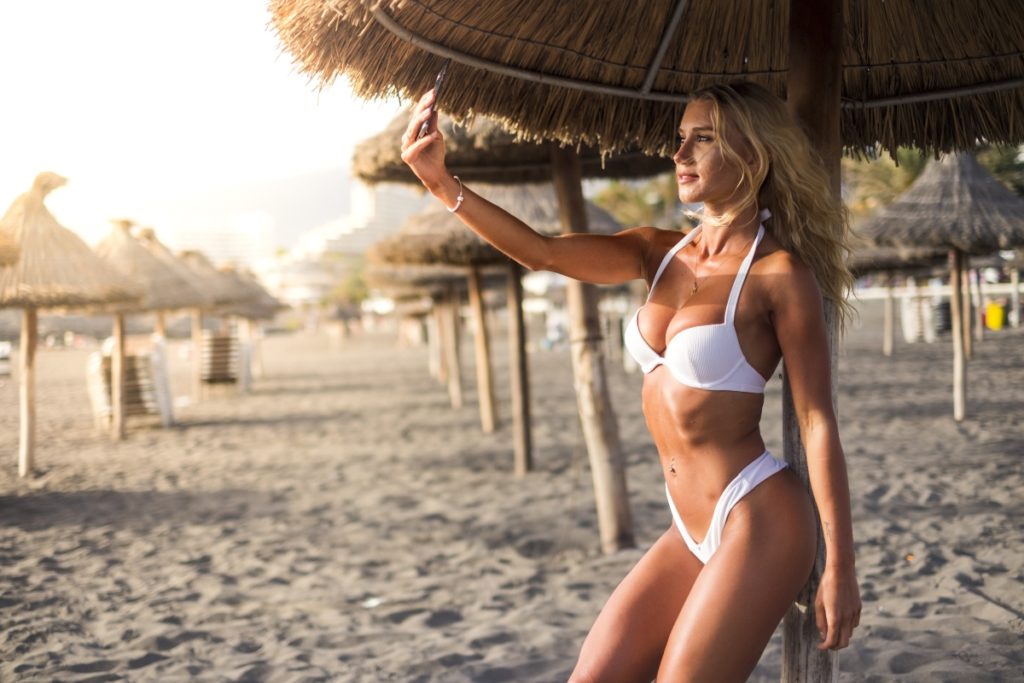 3) Be your own boss
Not all OnlyFans alternatives welcome all kinds of content creators. In fact, many sites ban adult content creators entirely.
SoSpoilt, however, doesn't judge what you create or share with your fans. On SoSpoilt, you're the boss of your content business, so you decide:
What content you post on your page
When you post or go live on chat
How much your fans pay
SoSpoilt just provides the tech that makes earning from your fans possible.
4) Pocket more of what fans pay
Usually, websites like OnlyFans are free to join. They just take a cut of whatever creators earn with them (known as a 'platform fee').
SoSpoilt knows that many creators couldn't afford to keep creating content without their fans' financial support though. So, they take a significantly lower platform fee than most of their competitors.
In fact, SoSpoilt lets creators pocket 85% of all revenue from fan subscriptions, messages, and tips.
5) Cash out in your own currency
Some sites pay creators in one currency, regardless of where they live. This means you have to waste some of your hard-earned money on exchange fees.
Luckily, SoSpoilt lets you cash out in your own currency, whether that's pounds, euros, or dollars. What's more, you choose whether you get paid weekly, fortnightly, or monthly.
6) Keep your fans loyal
If you've worked hard to build an online fanbase, you might be reluctant to invite your fans onto a website that acts like a creator marketplace. You might worry that they could easily be distracted or poached by other creators on the platform.
But there's no need to worry on SoSpoilt. SoSpoilt never advertises other creators on your page. Plus, there's no 'discovery tool' like on other OnlyFans alternatives, so fans can't easily search for new creators. You can keep them loyal to you.
7) Make money on the go with the app
Though there are many OnlyFans alternatives out there, few boast their own app.
SoSpoilt has already launched an Android and iOS app for creators. (Find it in the Google Play or App Store.)
It's perfect for editing your profile, tracking your fans, and managing your payments on the go.
8) Earn not just from fans, but also brands
As well as helping you build a reliable income from your fans, SoSpoilt now also helps creators connect with brands.
Get spotted by hundreds of brands in SoSpoilt's network. And get paid to promote those you love to your fans in sponsored social media posts and influencer marketing campaigns.
SoSpoilt leaves it to creators to negotiate their rates and terms of sponsorship deals directly with brands. So you can build real relationships, not just business transactions, with brands that share your values.
How do I join SoSpoilt?
Now you know why it's the best alternative to OnlyFans, you're probably wondering how you can sign up to SoSpoilt. The good news is that signing up is quick, easy, and totally free for all creators.
Already registered (or thinking about registering) with Chatrecruit as a webcam model or chat host? You'll see the option to activate your SoSpoilt fan page when you're logged in to your Chatrecruit account.
If you're not interested in registering with Chatrecruit, you can sign up directly at SoSpoilt.com. Just click here.