How to make the most of Live Features
Live content is one of the best ways of communicating with your fans, not to mention the most fun.
SoSpoilts Live features allow you to maintain a direct line and easily connect with your fanbase in an authentic way. More importantly, you get to receive comments and questions from your audience in real-time.
These Live features provide you with the opportunity to interact with your fans all at once or one-on-one. SoSpoilt Live and pay-per-min exclusive chat are features that use the camera on your computer or mobile device to broadcast real-time video to your profile.
This is a very meaningful tool for building a strong connection between Creator and Fan.
Pay-per-minute chat is a particularly useful tool that easily allows you to quickly monetize the communication you have with your fans.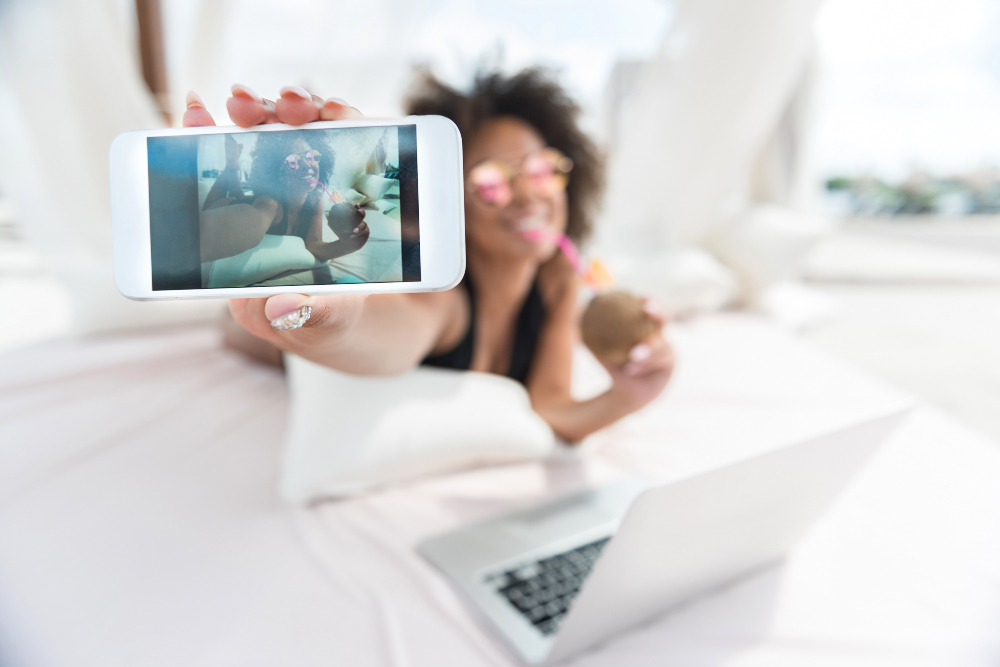 How does it work?
Pay-per-min provides you and your fans an incredibly user-friendly interface to chat on. Host a session from your desktop, mobile, or tablet device. Choose your availability and let your fans know in advance on your socials that you'll be going Live. It's also a great idea to provide teasers to drum up excitement. Fans who follow you will receive a notification when you are about to begin!
And if that isn't easy enough, SoSpoilt handles all the billing for you. Simply set your rates and you can begin chatting. Your fan will be charged for the time they spend chatting, based on your rate.
It takes minutes to set it up and you are free to adjust your rates at any time.
Why is SoSpoilt different?
Staying engaged with your audience can be tough at the best of times. SoSpoilt is the only influencer platform that allows pay-per-min chat with any SoSpoilt member, whether they are a fan, follower, or subscriber. Fans do not need to have a subscription to connect one-on-one with you as a Creator. This will not only expose you to more potential subscribers but allows you to connect more deeply with your fans and learn more about what content they want to see.
Creators get the chance to engage authentically in real-time with potential subscribers and fans, building their fanbase and network while earning at a rate they choose.
Get started today! Find out more about our Live features here.