Becoming A Top TV Babe Presenter!
We've been running successful babe channels for years and been honoured to have some of the best presenting talent on our services! We are always looking for new girls who have the flair and savvy to entertain viewers and customers on Xpanded TV in the daytime and on night shows!
Are you a glamour model seeking her big break? Maybe your confidence has grown as a model doing photo shoots or camming and now might be the time to increase your earning power and develop your presence as a TV presenting babe! Being a babe TV host involves chatting to callers live on air in an comfortable and energetic environment from our London studios.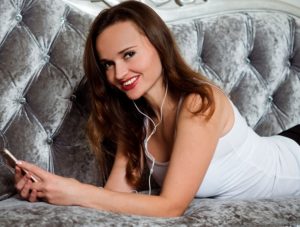 We offer our presenters the option to work on our daytime or night shows, which means you have more flexibility to work at times which suit your lifestyle! Our daytime shows are tame and flirty, with no sexual content, and our night shows allow our presenters to let their hair down and be more raunchy!
Our all-female production team ensure that TV hosts have a safe, positive, and encouraging environment to work from. Hosts are given guidance and confidence from the team to help maximise your earning potential!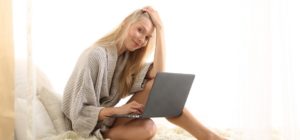 Even when not on screen entertaining on live TV shows host can be at home on their laptop or on the go via mobile or tablet earning on cams, messaging, phone chat, and selling their own content via our platform! You can build up your fan base and make plenty of extra cash at the same time on top of your live show earnings.
Think that you have what it takes to take a leap into the exciting world being a TV babe? The sky's the limit when it comes to earning cash and fans, so register now!