Keeping Phone Chat Fresh!
Whether you are new to phone chat or have plenty of experience behind you it always helps to ensure that you keep your imagination fresh to cater towards the many fantasies of your callers!
It can be very easy to get stuck in a rut and revert to a very similar dialogue with people, and this can often result in shorter calls and less earnings. Why? Because callers can tell when a host might be going through a rigmarole or not seem enthusiastic!
It is always best to log on when you are feeling energetic and prepared. Callers like to hear hosts enjoying themselves, and a bubbly, flirty nature in your greeting to them is going to go a long way in getting a good connection going!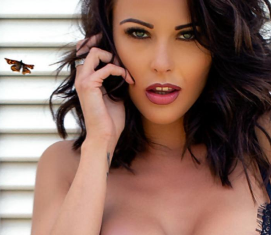 Ask your callers how they came across you – not only will this get the conversation started, but it will help you find out what is working for you! You might have a great audio introduction, or they have come across your profile online and love your photos. If they haven't seen your profile let them know where it can be found!  You will get some idea of what drew the caller to you specifically, so make the most of that and use it as a starting point.
Always ask your caller about themselves – what do they look like, what made them decide to call you today? You might not always find they are very open, perhaps a little shy, so use your skills to coax them.  Some callers will prefer to get into fantasy if they have built themselves up for it, so don't be offended  –  just roll with it and ask them what gets them going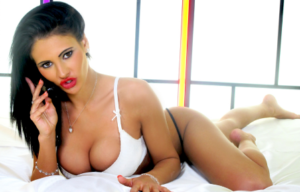 Shyer callers might need a little more guidance from you.  As the host you should do your best to be prepared to deal with this in a positive and friendly way! They might just want a tame chat, so ask them about their everyday lives, and what they like to do in their spare time. What do they seek in a woman? Do they like particular outfits or styles? Take pointers from this and encourage it to create a more in-depth chat that can lead to intimacy. You may find the caller asks what you are into – it is always a good idea to have a few ideas at the ready. Now is not the time for you to be shy – you want to keep the conversation flowing and hopefully turn them into a regular customer!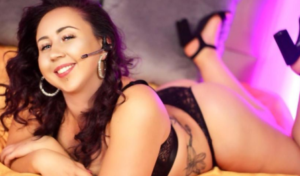 Regular callers LOVE that you remember them – it makes them feel special!  So always do your best to make them feel unique. We recommend keeping a few basic notes on your repeat callers – what they look like, what they do, and what turns them on! Ensure you respond to paid messages from them too so that they know you are thinking of them and looking forward to your next phone encounter.
When you ensure that you in yourself are feeling fresh, enthusiastic, and in a good mood to entertain your callers it will pay dividends – not only will you and they feel good, but your earnings will only improve continuously.  Taking time and effort in providing a great service will lead to longer calls and fans!