Building Your Following With FanClubs!
Hosts providing adult services with ChatRecruit can keep a steady stream of extra cash every month by creating and updating their FanClub! Every host has access to build up exclusive content available to paying members only to access their photos, videos and live FanClub streaming! You do not even need to be logged on for chat in order to make money from your FanClub for your photos and videos as it is always available for customers to subscribe to via your profile.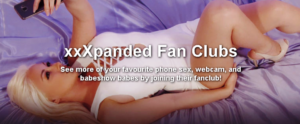 The great thing about FanClubs is that as a host you are totally in control of your content and the price that you charge your subscribers on a monthly basis! Keep your content fresh and interesting by adding pics and videos on a regular basis – you want your subscribers to feel as though they are getting extra special insight that no one else gets to see! Cheeky every day selfies, teasing little videos of you at home or out and about sending them special messages will ensure  that they keep paying that monthly subscription, which means more extra money for you!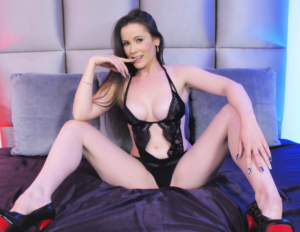 You also have the option to stream live on cams to your paying Fans using the FanClub stream option! It is an extra way to keep in touch with your subscribers and make them want to see more of you, and get ideas for uploading new content that they might want to see! This is something that non-subscribers don't get to see, so ensure you let users know via your profile, public chat, broadcast messages, and the customer forum what you can offer them!
We have plenty of customers who are looking to make an extra connection with hosts, so giving them a more in-depth chance to see a side of you that non-subscribers do not get to see will make them feel special!  Keep your FanClub up to date with pics and videos and we know they will keep paying to see more every month!
Find out more about how to set up and manage your FanClub here.