More Skills Means Earning More Money!
A big bonus to working with ChatRecruit is knowing that you are not limited in how much you can earn. You also have the opportunity to make yourself available for many different services! We offer adult chat, flirty chat, and psychic chat. This allows our hosts to speak to broad spectrum of customers via cams, phone chat, and messaging.
On phone chat you will always know what type of call is being put through to you. Messages are always distinguished! We are on the look-out for hosts who have the flexibility to be able to work across more than one service. These hosts make even more money than average!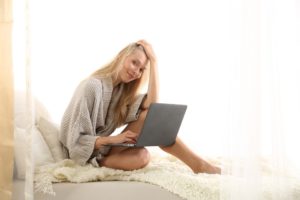 You could be a host who is comfortable with adult and flirty chat. If you have learnt how to use Tarot cards, so you can add Psychic chat as an extra service. Our Psychic chat customers love using the messaging service. Our hosts are never short of reading requests!
We love to encourage phone chat hosts to expand their earning potential. We recommend our adult cam services. These pay out fantastic rates which you have control over! Hosts should never worry about looking like a model or being of a particular age or body type. Our customers love to chat to women of all types! We want our hosts to feel great on cams! When hosts decide to provide more services, earnings increase and confidence does too! This means a more fulfilled host and great performances!

You will find unlimited earning potential on ChatRecruit. Why not make the most of your personality and skills to reap the rewards? By adding more services to your repertoire you will reach an audience of thousands. They will always keep coming back for more!