Increase Your Earnings – Make Your Profile Stand Out!
It does take creativity and effort to build up a fan-base, but that doesn't mean it cannot be fun to do so! On ChatRecruit you have the tools to make your profile stand out, which means you will stand to make a lot more cash – even when you are not logged onto cams or phone chat!
When potential customers are browsing through hosts the first thing that will attract them is a great photo. You can change your main photo whenever you please to keep it looking fresh and appealing to new and regular customers alike! Upload multiple photos, creating a gallery of shots to tantalise users into connecting to you, and get paid every time access to your more raunchy Private albums is purchased!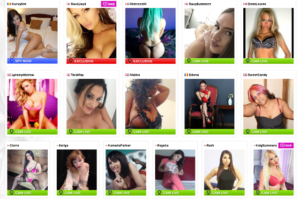 If you are on cams you can create free video teasers to give a sneak preview, and make them want to connect to you for paid chat. Like Private Photo albums, you can also create Private Video Shows which users have to pay to access. These are great ways to make  plenty of extra cash when you are not actually online!
We also have a lot of site users in our free public chatroom and forums, where hosts can promote themselves when logged onto cams or phone chat and not busy with customers! It is a great way of being seen, as users like to see hosts who make an effort and take pride in chat. Many hosts find that they pick up regular customers when in free public chat, and on the forums getting involved in topics means users are more likely to look at your profile!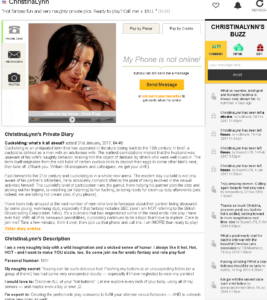 The more time and creativity you put into your profile and promoting yourself, the better! All hosts who take the time to try and stand out from the crowd find they get fantastic feedback, tips, longer phone and cam sessions, and repeat custom!