Working On ChatRecruit – A Host's Point of View
'StarCat' is one of our phone and cam hosts, working regularly at home and on the go with ChatRecruit! In her words she explains what made her join us and how it has changed her life:
This job was really a life saver for me.  I am English and live in Italy.   Before last summer I was teaching English full time, but then the summer came and all the Italians disappeared to the beach to enjoy the summer, leaving me behind without a regular wage.  As I don't have a nice seaside apartment in Italy or family here where I can go and stay for free, I knew I had to continue earning money. This is when I had the bright idea of going to relocate to the seaside too for the summer but this time enrolling with Chat Recruit so that I could live there earning a regular income!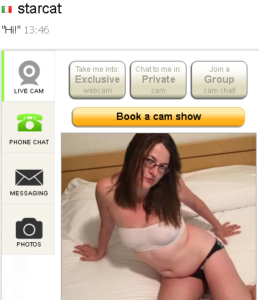 I had done a bit of chat line work before but that was for a company where you had to work a set number of hours at specific times.  The beauty of Chat Recruit is that you can log in and work when you want, maximising your work/ life balance but also, possibly more importantly, maximising the effectiveness of your calls.  I am a night owl so it makes more sense for me to log on and continue taking calls until 4am/ 5am in the morning.  Also, personally, sometimes I feel more 'in the mood' than other times.  If I am feeling particularly horny, I can talk endlessly and the quality of my calls when I am 'in the zone' must make my callers reel in delight!
Another advantage is that this job is not an intellectual job as such.  Instead you need to have a high degree of emotional intelligence in order to create a good rapport with each of the callers so they can relax with you.  At the moment I am also learning Italian so working as a sex chat operator acts as a good compliment as I can save a bit of 'brain energy' for studying Italian as well.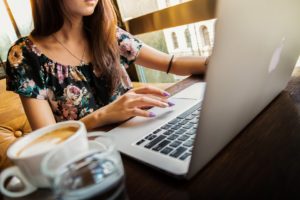 Finally I have to admit that I have had the best sex of my life in Italy so it is really good to see that I can capitalise on my personal experiences by effectively recounting these experiences, changing details and so on, in my calls.
The summer finished months ago but I am still living at the seaside making my sexy phone calls!
Chat Recruit is an excellent company to work for.  They pay on time, their website is easy to use and another feature I like is the 24 hour tech support.  If you have a problem you can email them at any time and they will come straight back to you.  Also it is comforting to know that there is someone else up working at 05.00 in the morning and not just you!