Why Join Cams On ChatRecruit?
In an interactive world where there are plenty of cam services to choose to perform on, why would you choose the ChatRecruit team? As reputable UK company recruiting hosts globally you can rest assured that we are safe, secure, and most importantly, pay our hosts on time, every time!
As a cam host you want to know that when you log on to make money that you have control over how much you are earning every minute, and that you can work when it suits YOU best!

Flexibility is important, and knowing that you can log on when it pleases you and that you can add other services such as phone chat to your profile will increase your money-making power! Not only can you work from the comfort of home, but you can also work from your mobile phone or tablet on the go! You have immediate access to your profile to work on phone or cams, get paid to answer messages, get paid customer tips, or add new photo/video content.
We believe in making your earnings  easy to understand so you know exactly what to expect when you receive a payment! We do not charge our hosts any fees, nor do we take a percentage of your earnings that you see in real-time on ChatRecruit. Unlike some off-shore companies we have our own payment processor, so we never rely on a middleman to get your payment to you – meaning you will never have an issue with being paid on time and directly!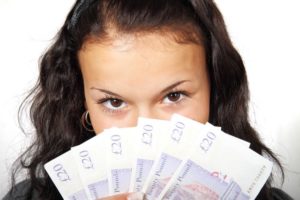 Our hosts enjoy the freedom of being able to choose what they are going to charge customers on cams, decide what types of shows they want to provide, and earn money from the content they upload when they are not even online. You are totally in charge of your earning potential and we have had plenty of hosts tell us that they have been amazed by what they can earn even in a day!
You do not have to be a glamour model in order to be a great cam host! We have hosts on our services of all shape, sizes and ages – and we know that they are all popular with our customers. You just need to have a great imagination, a bit of confidence and the sky's the limit with your success with us!