Becoming A New Chat Host
So you're new to the world of phone chat and cams and you're a bit nervous? At ChatRecruit we helping hosts find their feet and slowly build up their confidence in perfecting their chat skills! Plus, the better you are, the more money you will make!
When you join the team for phone and cams it is important to think about the kind of personality and character that you want to portray to your potential customers. You may have an interest in BDSM, uniforms, fetishes, or being the girl-next door! Use your imagination and own desires to build your persona – that way it will be something you can truly enjoy whenever you log on to make money!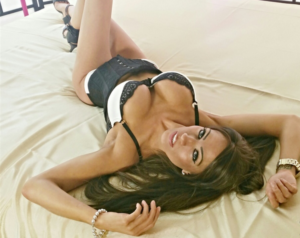 If you are unsure of what your persona will be then have a look at the huge range of profiles on our websites. Our hosts cover an array of characters. These cater for the varying desires of customers using phone and cams with us! Viewing these profiles can provide inspiration when building an online personality. These are available to edit at any time via your personal page on ChatRecruit!
Logging onto phone or cam chat for the first time may create nerves in most people! We have a wealth of online information available to our hosts to help them deal with calls and cam sessions. We have plenty of tips and hints, and what to do in different scenarios. As the host you are always in control of the conversation. The more often you chat, the better your confidence will be! When first logging onto cams, stay online for a few hours. This will allow you to familiarise yourself with how everything works. This also allows our new and regular customers to notice you online. Post a shout message when you go online for phone/cams. This can let everyone know that you are new and want to have some fun. Post an inviting introduction!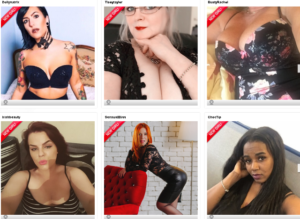 Most important is to relax and log on often. You're sure to build up a good fan-base if you make yourself available, are engaging and have fun while you chat! You can make changes to your online profile at any time. Add new diary entries, photos, videos, and update your FanClub content on a regular basis. This guarantees customers will come back again and again. This can only be a great thing for your earning potential!