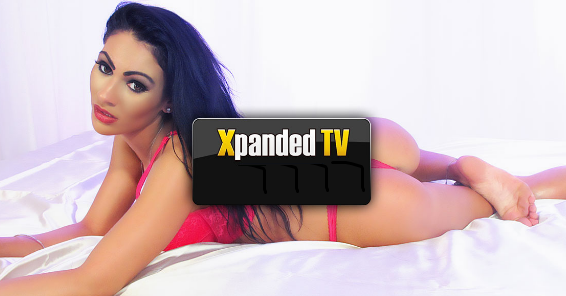 Being A Babe TV Presenter
As well as offering hosts the options of phone chat and live cam chat,  we also have our own babe TV channels Xpanded TV and Playboy TV Chat which broadcast on Sky and Freeview where we are always looking for new talent to present to our audience across the UK!
You could be a glamour model looking for a big break in television and becoming a babe TV presenter on our channels could be the perfect launch pad! Being a babe channel host with us involves chatting to our callers live on air in an upbeat environment from our London studios. We offer our presenters the option to work on our daytime or night shows, which means you have more flexibility to work at times which suit your lifestyle! Our daytime shows are tame and flirty, with no sexual content, and our night shows allow our presenters to let their hair down and be more raunchy!
Our studios are located in Central London in a safe, prime location with excellent transport links. For those TV presenters who travel in from further afield we can arrange accommodation so you don't need to worry and can always be at your best when booked in for shows!
We also have a fab team of experienced producers who guide all of our babe TV presenters, helping them to give the best shows, provide encouragement, and ensure that everyone is comfortable and happy! When our TV presenters are in the studio or at home they can earn extra cash on phone chat, cams, and messaging – which means they get more fans and more cash!
Being part of our team as a babe channel presenter will bolster your glamour career and earn you an army of dedicated fans as well as high earnings on our live shows. You will also have the opportunity to  make even more money from home when it suits you!